INTRODUCTION
STAR-FLEX, LEADING SIGN INDUSTRY OF THE 21ST CENTURY
HOME > COMPANY >

INTRODUCTION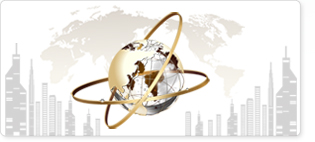 STARFLEX
is the top brand of PVC flex products manufactured by STARFLEX Co., LTD. in South Korea, which has been supplying around 100 countries worldwide since 1985.
Our products play an highly important role in the signage industry as vital components in digital printing, billboards, building murals, light boxes, and screen printing.
We supply customers in locations around the globe, including Asia, North America, Central & South America, Europe, Middle East, Africa with purpose-designed products backed by comprehensive after-sales service program, technical support, as well as transport and logistics capability.
Always moving forward, STARFLEX is focusing on enhancing further its manufacturing capacity, maintaining reasonable price levels, serving its current business partners, and pursuing growth opportunities in new areas.
To meet customers' needs more effectively, STARFLEX has renovated its manufacturing facilities, which are running efficiently and growing rapidly in profitability.
Remember! We are always here to serve you.

서울사무실 : 서울특별시 양천구 목동 917-1 CBS B/D 15층(우 158-701) 대표전화 : 02-2644-4071 팩스 : 02-2644-4077
음성본사 : 충청북도 음성군 삼성면 선정리 669 대표전화 : 043-878-4071 팩스 : 043-881-1363
EUROPE OFFICE : 2, rue des droits de l'homme 7000 Mons-Belgium TEL : 32.65.70.18.35 FAX : 32.65.470.393
SHANGHAI OFFICE : 51, 728# HUAMN EPIRE PLAZA, 728 YAN'AN XI ROAD, CHANGNING, SHANGHAI, CHINA TEL +86.21.3207.1055/56 FAX +0086.21.3207.1055
Copyright © 2009 STAR FLEX CO, LTD. All Rights Reserved.