ECO-FRIENDLY
21세기 SIGN문화를 선도하는 기업 (주)스타플렉스
HOME >

ECO-FRIENDLY
PURE CREATION / NON-TOXIC

(PHTHALATE FREE + CADMIUM FREE)
특징 및 용도
- 인체에 유해한 프탈레이트와 카드뮴이 없는 제품으로 인체에 무해
- 불투명한 흰 색 제품으로 다양한 크기의 광고에서 사용 가능
- 부드럽고 정교한 표면
- 장기간 사용 효과
- 무광 및 유광
- 솔벤트 및 UV 프린터로 인쇄
- 하늘색 뒷면
- 뛰어난 인쇄 효과
- 빌보드, 배너, 빌딩 외벽 및 내부 광고
- 방습 및 방한
FRONTLIT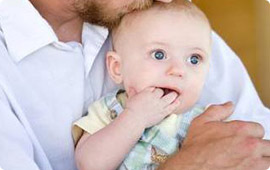 PURE SFF-13 (외부조명용)
직물: 1000D x 1000D
무게: 440 g/sm
폭: 80cm ~220cm, 250cm, 320cm, ~ 530cm
PURE SFF-15 (외부조명용)
직물: 1000D x 1000D
무게: 510 g/sm
폭: 80cm ~220cm, 250cm, 320cm, ~ 530cm
BACKLIT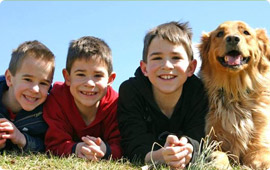 PURE SSP-20 (내부조명용)
직물: 500D x 1000D
무게: 680 g/sm
폭: 80cm ~220cm, 250cm, 320cm, ~ 530cm
PURE SP-15 (내부조명용)
직물: 1000D x 1000D
무게: 510 g/sm
폭: 80cm ~220cm, 250cm, 320cm, ~ 530cm
PURE SHD-40 (내부조명용)
직물: 500D x 500D
무게: 610 g/sm
폭: 160cm, 220cm, 250cm, 320cm
BLOCKOUT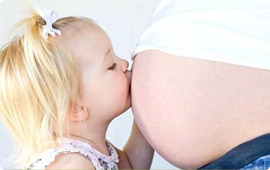 PURE SBO-15 (양면출력용)
직물: 1000D x 1000D
무게: 510 g/sm
폭: 80cm ~220cm, 250cm, 320cm
PURE NSBO-18 (양면출력용)
직물: 500D x 500D
무게: 610 g/sm
폭: 80cm ~220cm, 250cm, 320cm
SOLIT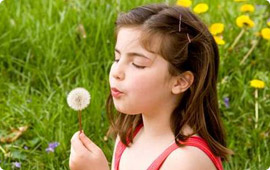 PURE SOLIT BLOCKOUT (양면출력용)
무게: 550 g/sm
폭: 80cm ~220cm
PURE SOLIT BACKLIT (내부조명용)
무게: 550 g/sm
폭: 80cm ~220cm
Why STARFLEX® Phthalates Free Media?
Phthalates Plasticizers and Soft PVC
Soft PVC, with its wide range of properties, is especially suitable for a large number of applications. It is resistant, for example, to harsh weather conditions and to sunlight. It is easy to process and insensitive to cold. The uses of phthalates plasticizers include almost all products made from soft PVC such as floor coverings, films, cable insulations, truck tarpaulins, insulating or sealing compounds and flexible banners in the sign industries.
Leaving out plasticizers completely isn't possible. Without them, PVC is brittle and snaps like a dry noodle. Like the boiling water that softens the pasta, the chemical additives in PVC act like a lubricant between the molecule chains of the polymer and make the plastic as soft and supple as is required for the intended application.
Phthalates under REACH
Phthalates Plasticizers commonly used in soft PVC is (2-ethylhexyl) phthalate (DEHP). DEHP is known as toxic substance to reproduction and has been listed as Substances of Very High Concern (SVHC) under REACH*. It is essential to regulate them because the effects they can have on humans and the environment are very serious and often irreversible. The companies who are dealing SVHC as substances and also to their presence in articles have legal obligations; to communicate toward the downstream user and to apply for authorization by submitting Chemical Safety Report to ECHA**.
Starflex is fully ready for REACH in 2 ways.
First, Starflex is producing the entire existent product range in Phthalate Free under the name of Starflex® Phthalate Free. All the downstream users of Starflex can buy and sell our PVC banner with no worry on the harmful substance for human, nor the Authorization procedure to ECHA.
Second, Starflex has initiated the Chemical Safety Report since ECHA has announced its inclusion of SVHC on 28th of October, 2008 for currently distributing conventional PVC banners. Starflex will fulfill its obligations for the authorizations before 11 June, 2010 so that downstream users of Starflex can deal with its product with confidence in commercialization and with caution in application.
*REACH stands for the Regulation for Registration, Evaluation, Authorization and Restriction of Chemicals. The REACH Regulation entered into force on 1st June 2007 to streamline and improve the former legislative framework for chemicals of the European Union (EU)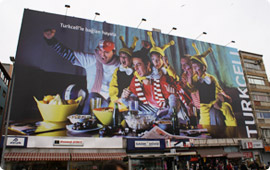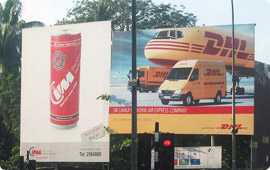 DISCOVERY-1
- 직물: 1000D x 1000D
- 무게: 440 g/sm
DISCOVERY-2
- 직물: 500D x 500D
- 무게: 440 g/sm
DISCOVERY-3
- 직물: 500D x 500D
- 무게: 340 g/sm
DISCOVERY-4
- 직물: 500D x 500D (고강력사)
- 무게: 440 g/sm
DISCOVERY-5
- 직물: 500D x 500D (고강력사)
- 무게: 340 g/sm
DISCOVERY-6
- 직물: 250D x 500D
- 무게: 440 g/sm
DISCOVERY-7
- 직물: 250D x 500D
- 무게: 340 g/sm
공통사항

: 폭: 80cm ~220cm, 250cm, 320cm / 재질: MATTE & GLOSSY
특징 및 용도
- 폐 PVC 를 분쇄하여 제품의 PVC 하지로 재활용 한 친환경 제품
- 독특한 블루 계열의 내부 조명용 플렉스
- 잉크 흡착력 강화와 낮은 투과성으로 보다 깨끗하고 세밀한 이미지 표현
- UV, 비, 곰팡이, 서리에 대비한 오염방지 처리
- 내오염성, 원사 발수처리 및 난연처리 (선택사항)
- LATEX, VUTEK, SCITEX, NUR, DGI 를 비롯 여러 솔벤트 프린터에 사용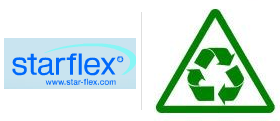 서울사무실 : 서울특별시 양천구 목동 917-1 CBS B/D 15층(우 158-701) 대표전화 : 02-2644-4071 팩스 : 02-2644-4077
음성본사 : 충청북도 음성군 삼성면 선정리 669 대표전화 : 043-878-4071 팩스 : 043-881-1363
EUROPE OFFICE : 2, rue des droits de l'homme 7000 Mons-Belgium TEL : 32.65.70.18.35 FAX : 32.65.470.393
SHANGHAI OFFICE : 51, 728# HUAMN EPIRE PLAZA, 728 YAN'AN XI ROAD, CHANGNING, SHANGHAI, CHINA TEL +86.21.3207.1055/56 FAX +0086.21.3207.1055
Copyright © 2009 STAR FLEX CO, LTD. All Rights Reserved.